Photos from the Road 2008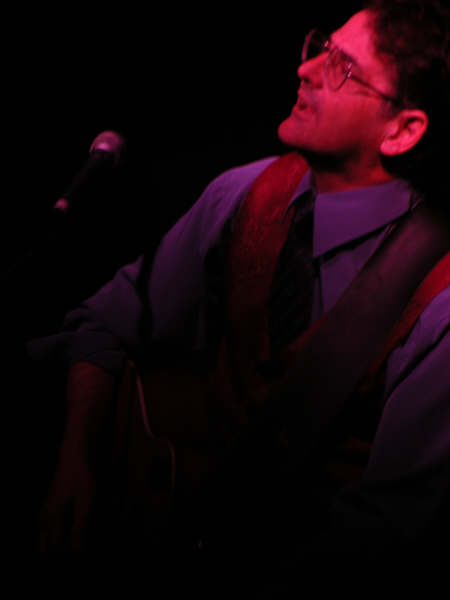 At The Mean Fiddler Benefit Concert
---
The Linden Residents Christmas Party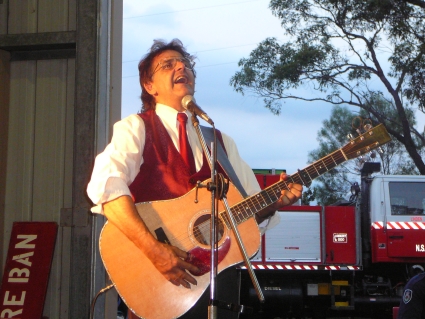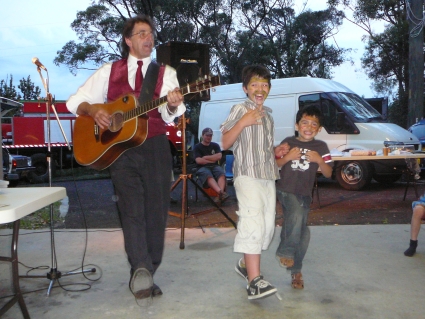 Pat and the kids step out at The Linden Residents Christmas Party in The Rura Bush Fire Brigade Shed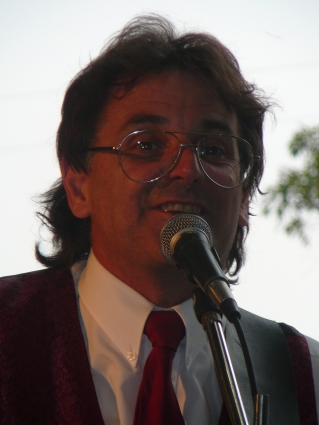 ---
Gary 'Frosty' Haddon's 40th Birthday Bash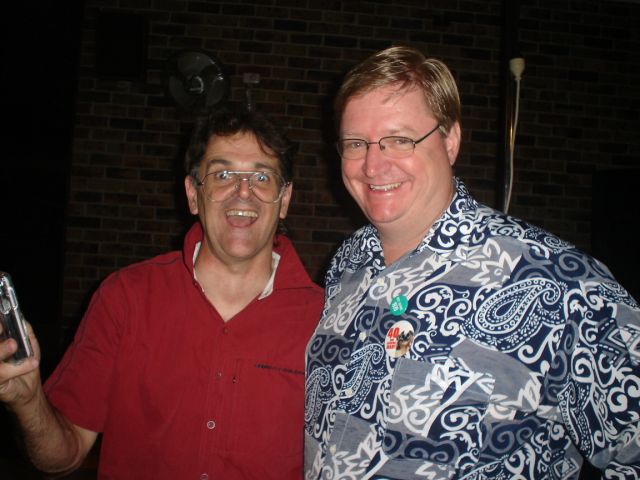 Pat and St Claire Anglican Priest, the Rev Gary Haddon, at Gary's suprise 40th Birthday party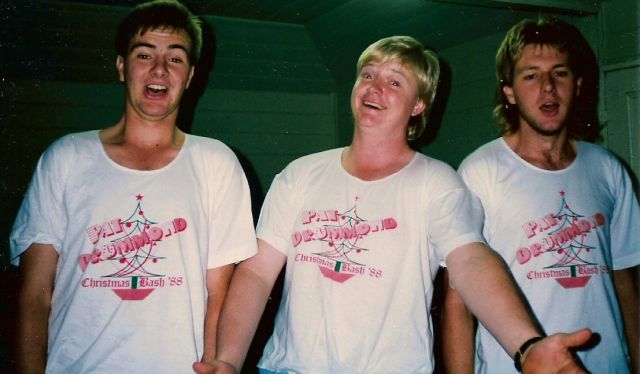 In his younger somewhat wilder days with his mates at a 1988 Pat Drummond Christmas gig
when Gary was just plain 'Frosty' to the boys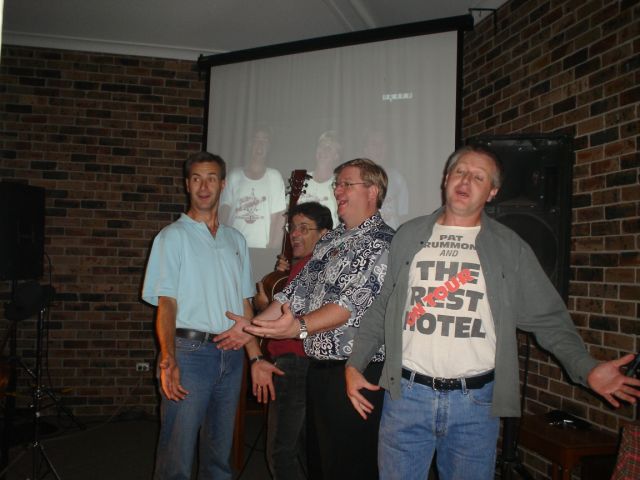 It's not pretty!!! the same gang now in 2008!!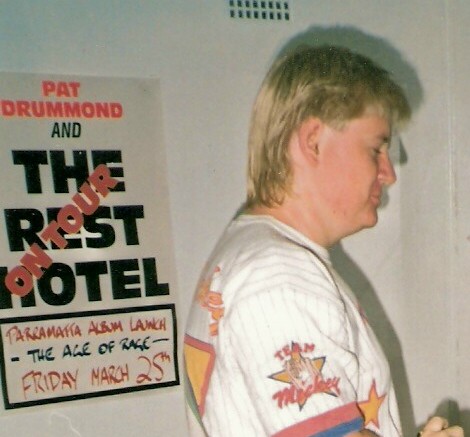 Gary's much loved Pat Drummond memorabilia on tour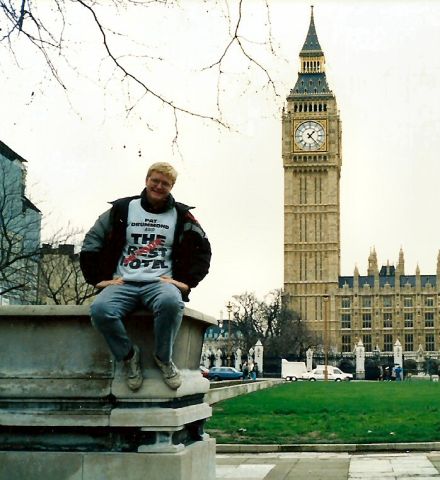 .....in London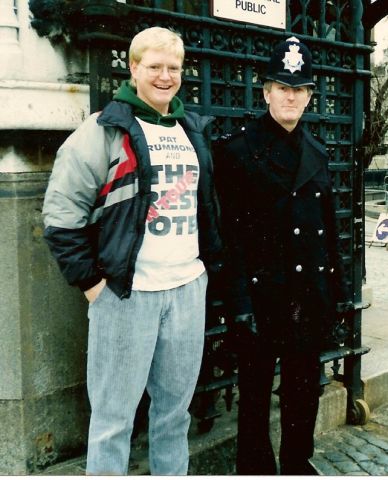 .....in London again....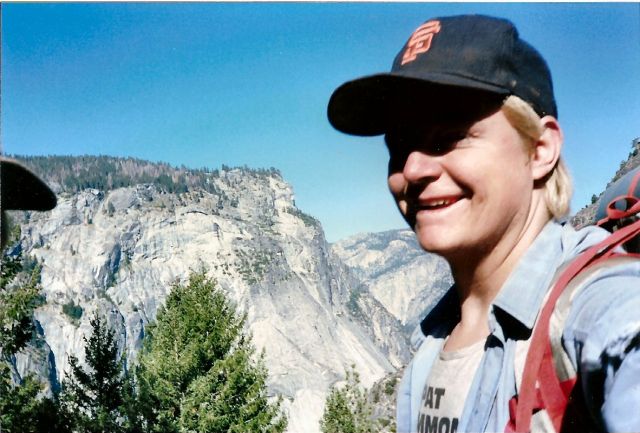 ..... and in the USA at Yosemite

---
Christmas Party 2008 at The Greengate, Killara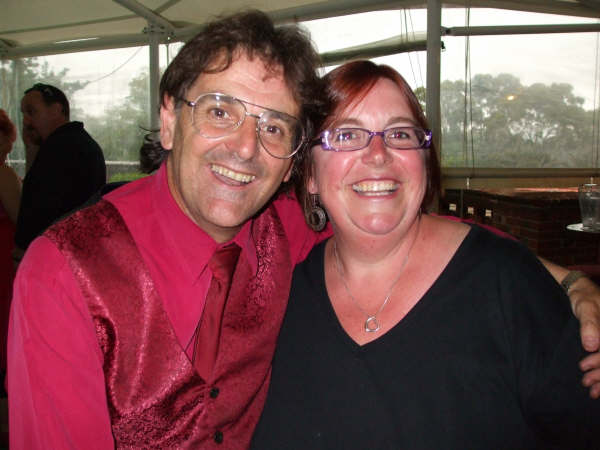 Pat and Michelle Vaughan. Michelle's brought her mate who was visiting from England....
Pat explains what he knows about International affairs:):):) Steady on there, Pat this a family website!!
---
Back /Gallery/ Return to Pat Drummond's Homepage/Next
---