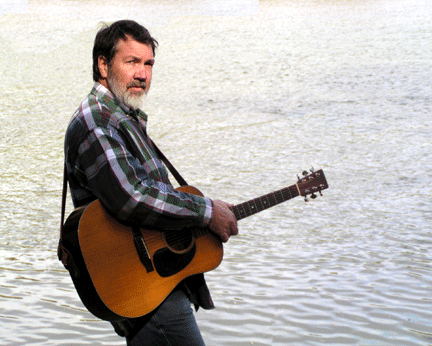 Grant Luhrs - Co-writer of 'The Cod That Ate The Moon'
Comic, Writer, Broadcaster, audio engineer and producer at Flying Fox studios and, much at the peril of his career and good name, an associate of Pat's since the 1990's at The Longyard Hotel, Tamworth. Grant also had a hand in 'Freedom In her Eyes' From The '6 days In December' album (2001)
Chief Producer and Record Company Boss of Tabbita Record Company Grant has released a string of solo albums as well as the landmark Midnight In Paradise album, released through BMG in 1990. It gained Luhrs and Crawford two final five Gold Guitar nominations in 1991and an ARIA nomination the same year.
Men Without Shoes his solo follow up was released in 1992. The controversial title track was taken off air at one stage but still managed to gain award nominations. Festival Records released Campfire in 1995. It enjoyed much success with Heart Of The Night making it to Number Six on the National Country Music Charts.
You Gotta Laugh! was released in 1997 (through EMI) and featured Nude Bootscootin' which spent a number of weeks on the charts at Number One. It became Ian McNamara's (Australia All Over) 1997 Song Of The Year. It also took Grant and the Chook Raffle Band to the River Island Retreat in February of 1998 to perform the song to 64 nude line dancers, creating the World's First Nude Boot scooting Record.
You Gotta Laugh! followed in the same vein , before the more serious side of Grant's work re-emerged with his latest fine release, Another Story
The Musicians / Chess Set Homepage / The Age Of Dissent / The Descent Of Age / The Production Team / The Cod That Ate The Moon